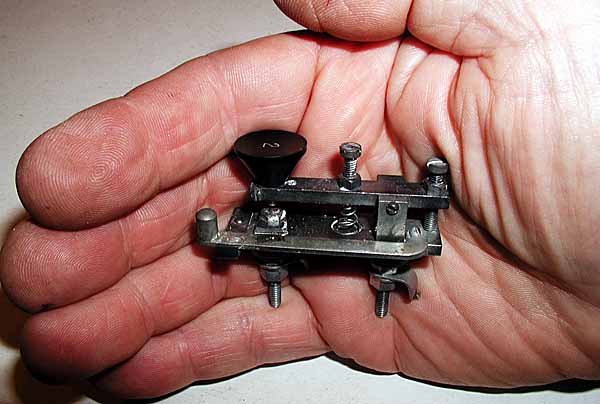 TINY WESTERN ELECTRIC TELEGRAPH KEY No 6B:

These tiny keys have a nice action and are often used by telegraph operators who need an extremely small key.
The keys have metal shorting levers and knobs numbered from 1 to 4.
Originally, they all came from a Western Electric Telegraph Line Test Set.
These test sets are of no practical use these days and most have been discarded after the keys were removed.














---