* Index UK Morsetasten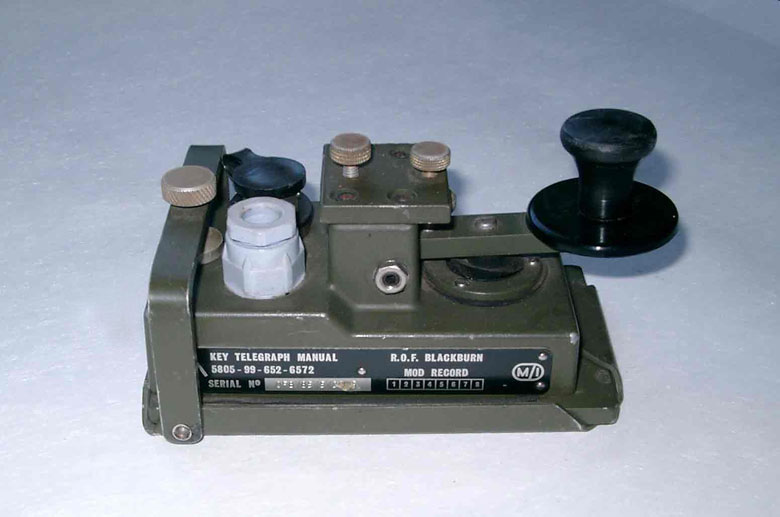 The vehicle and fix station robust Clansman Morse Key. It is used with the VRC-321, VRC-353, can also be used with Clansman back-pack radios such as PRC-319, PRC-320 when used in a stationary role.
The cable terminates with a 7 pin standard Clansman audio plug. It is a great Morse Key to use and can easily be modified and used with other radio equipment.
NSN: 5805-99-652-6572. For more info on these radios: www.armyradio.com/arsc
This key was manufactured by R.O.F, Blackburn Royal Ordnance Factories. ROF was the collective name of the UK government's munitions factories during and after World War II.