* Index US Morsetasten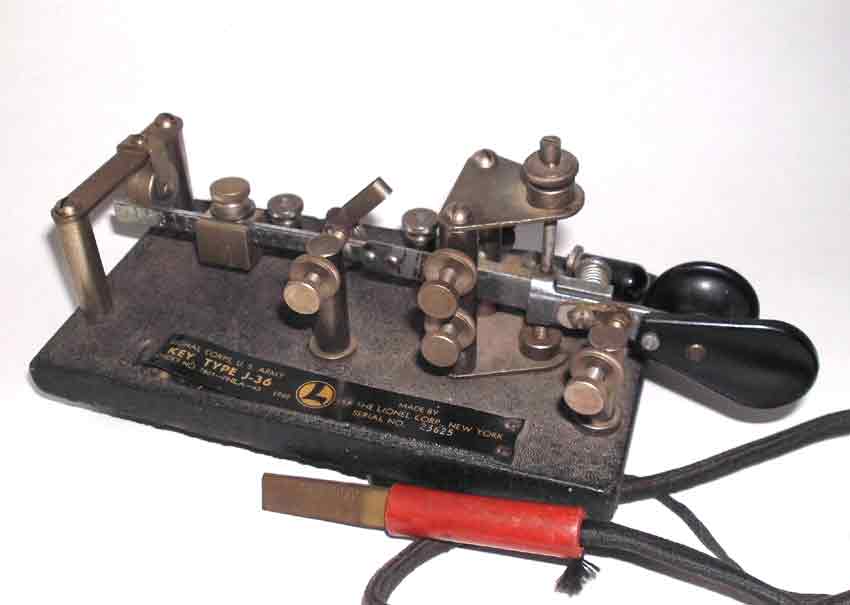 This is the Vibroplex ''Lightning Bug'' design but it was manufactured by the Lionel Corp during WWII since Vibroplex was unable to produce enough Lightning Bugs to meet the demands of the war effort.
It is labeled: Signal Corps, U.S.Army, Key type J-36, Order No 7861-Phila-43,1942, Made by The Lionel Corp, NewYork, Serial No. 23625.
The black plastic labels tend to curl up in the sun and even warm temperatures and few of these labels have survived. This label shows the typical shrinking and curling which takes place.