| | |
| --- | --- |
| Phillips Code Book | Memorabilia |
The Phillips Code
by Walter P. Phillips

revised 1945,
96 pages, shirt pocket size.
Published by Telegraph and Telephone Age.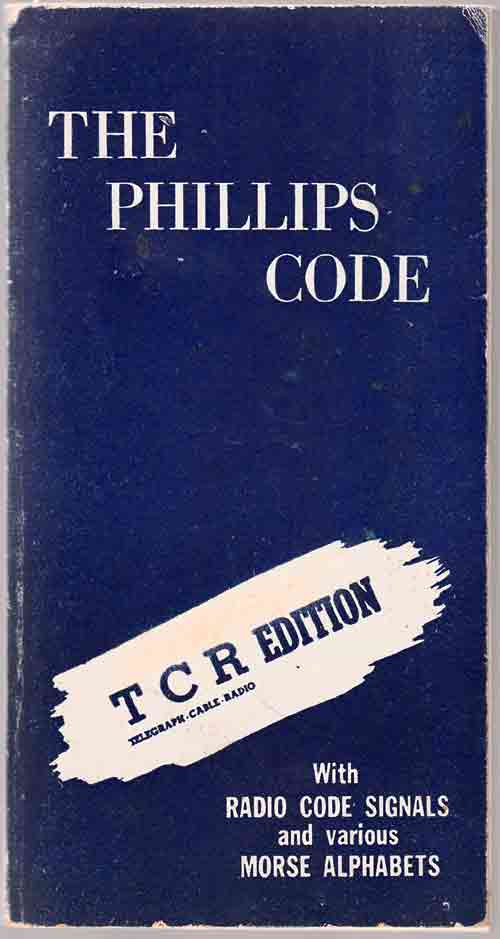 The Phillips Code --
The Phillips Code was compiled by Walter Phillips in 1879 as a short hand for newspaper telegraphers.
Approximately three thousand commonly used words were abbreviated and complied into a list.
For example, ACC was 'account', DTV was 'detective', and WR was 'were'.
The sending operator would send the abbreviation and the receiving operator would type out the full word.
By using these abbreviations the effective transmission speed was significantly improved.
The little pocket sized Phillips Code books are difficult to find and prized by former telegraphers and collectors alike.